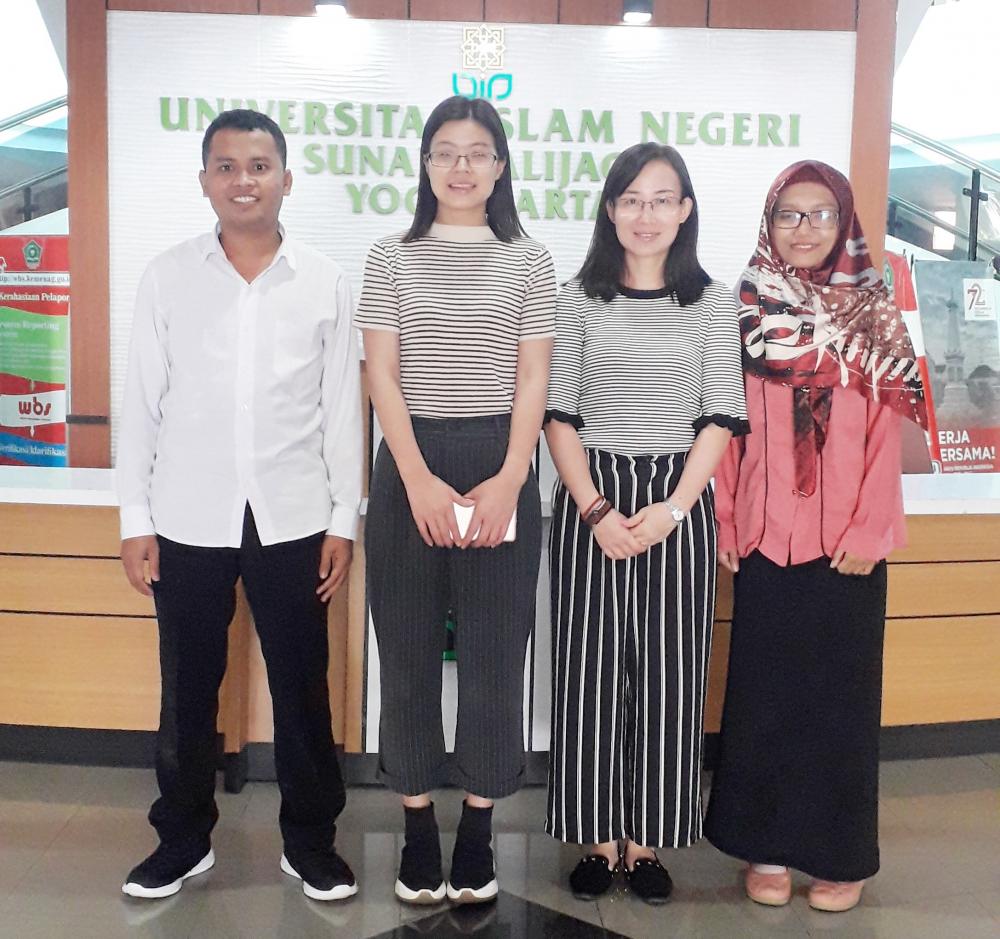 Sleman, Tuesday (3/5/19). International Office Sunan Kalijaga's staff welcomed delegates of Yunnan University China, Alice Young and Sandy Liu. Yunnan University is one of the leading universities located in Kunming Southwest China, a city which famous for its climate.
During their visit to UIN Sunan Kalijaga, delegates and IO discussed many issues, including international events, exchange programs, credit transfers, double degree programs, and international class programs. Yunnan University is interested in building cooperation with UIN Sunan Kalijaga, especially in terms of developing Chinese Language Center for the students.
The International Office staff, Laila and Hendris, said that UIN Sunan Kalijaga focuses to achieve recognition as the World Class University in Islamic Studies. Currently. UIN Sunan Kalijaga carry out internationally-recognized activities such as international conferences, seminars, and summer courses. At the same time, this year, UIN Sunan Kalijaga encourages the development of international classes and students for participating in joint-courses.