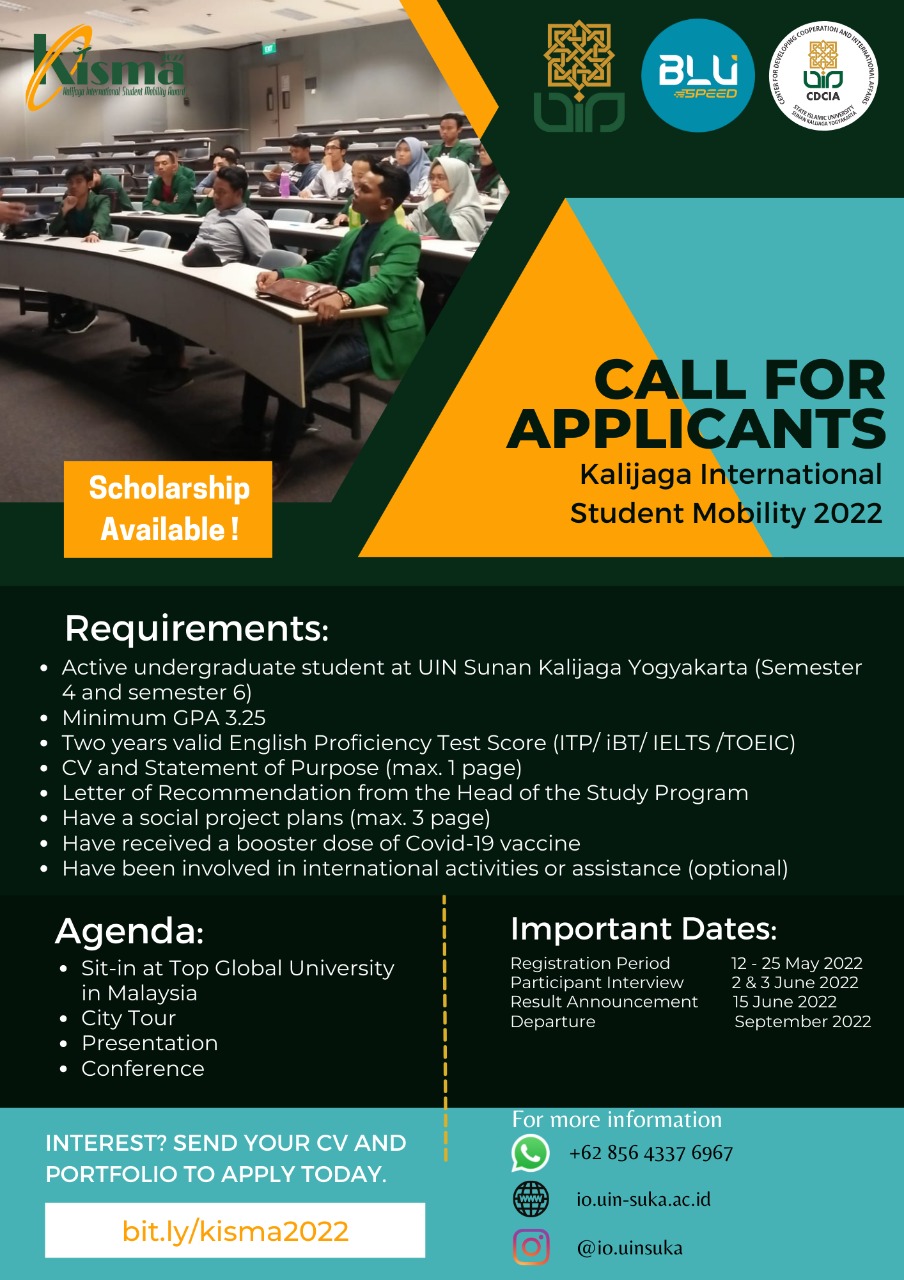 "Don't follow where the path may lead. Go instead where there is no path and leave a trail." Ralph Waldo Emerson
We invite you to feel the atmosphere of studying at the Top Universities in Malaysia and interact with international students.
Registration requirement :
1. Active undergraduate student at UIN Sunan Kalijaga Yogyakarta (Semester 4 and semester 6)
2. Minimum GPA 3.25
3. Two years of valid English Proficiency Test Score (ITP/ iBT/ IELTS /TOEIC)
4. CV and Statement of Purpose (max. 1 page)
5. Letter of Recommendation from the Head of the Study Program
6. Have a social project plans (max. 3 pages)
7. Have received a booster dose of the Covid-19 vaccine
8. Have been involved in international activities or assistance (optional)
Be the best and be part of the KISMA 2022 awardee
UIN Suka untuk Bangsa, UIN Suka Mendunia
جامعة سونان كاليجاكا الاسلامية الحكومية
من اجل الوطن والعالم
UIN Sunan Kalijaga Builds the Nation and Goes Global
Application will be closed on25 May 2022!