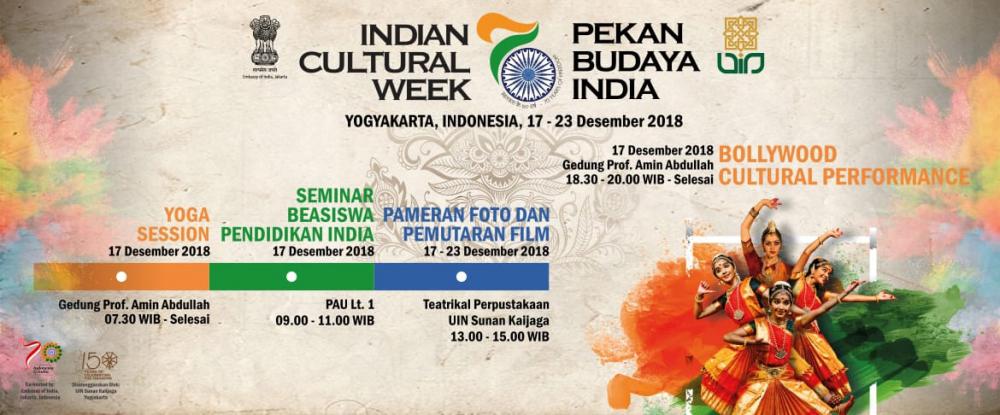 UIN Sunan Kalijaga will host the Indian Cultural Week
Indonesia and India have been celebrating warmrelationship, stretching back for almost two millenia. The celebration of this relationship will be fosteredwith the upcoming event in UIN Sunan Kalijaga's Campus.India Cultural Week (ICW) marks 150 years celebration of Mahatma and 70 years of Indonesia and India diplomatic relations.
Prakash Gupta, the representative ofEmbassy of India underlined that India and Indonesia has a very close relationship, starting from the close friendship betweenPrime Minister Nehru and Indonesia's first president, Soekarno.Throughout the history, the relationshipcontinues to be harmonious and peaceful. Prakash described that the ICW, which will be held in UIN Sunan Kalijaga on 17-23 Desember 2018, will be the first event conducted in Yogyakarta. Several activities -as a part of the event- will includeYoga Session, Higher Education Seminar,Film Festivaland Photo Exhibition, and Bollywood Cultural Performance.
Rector ofUIN Sunan Kalijaga Yogyakarta,Prof. KH. Drs. Yudian Wahyudi, M.A., Ph.D, explained that this event will open more future mutual collaboration between India and Indonesia, especially between UIN Sunan Kalijaga and higher education network in India. Indonesia and India have been known as plural societies, and Moslem has been the major element of society both in India and Indonesia. Further, he concluded that the collaboration between the Embassy of India and UIN Sunan Kalijaga at ICW will support the university's effort in carving the path for World Class University (ES/CDCIA)